Top da semana (5/10/14 - 12/10/14)
O melhor que aconteceu esta semana.
Com esta semana já a acabar e uma nova semana a começar, decidimos reunir alguns dos momentos que tiveram mais relevância na semana que acabou. Entre covers, fotos, episódios, tweets e videoclips este é o top da semana:
Cover
Jessica Lange canta "Life On Mars" de David Bowie.
No primeiro episódio de "American Horror Story: Freak Show", Jessica Lange que interpreta Elsa Mars na série cantou a música de David Bowie, "Life On Mars".
Videoclip
Royal Blood lançam videoclip de "Ten Tonne Skeleton".
O duo de Brighton lançou o videoclip do single retirado do primeiro álbum, "Royal Blood", "Ten Tonne Skeleton". No vídeo, a banda toca a música enquanto há uma mulher a correr, carros e cadeiras a caírem.
Episódio
"American Horror Story: Freak Show - Monsters Among Us"
A série da drama e horror american volta para a sua quarta temporada e com um novo tema, como já seria esperado. Esta série parece ser um pouco mais assustadora do que as anteriores e para isso basta olhar para Twisty The Clown para ficarmos logo assustados. Palhaços à parte, foi um bom episódio e deu para perceber um bocado para onde esta temporada irá.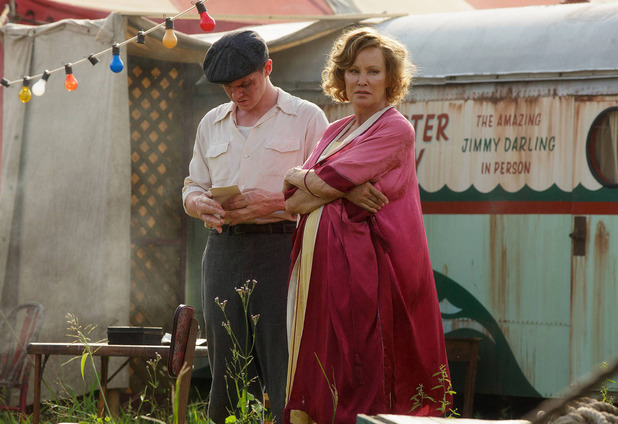 Tweet
Rui Unas diz algumas verdades.
O comediante Rui Unas deixou um tweet, acabado de sair, a dizer algumas verdades que fala por si mesmo.
Foto
Beyoncé and JAY-Z posam com a Mona Lisa.
O famoso casal este no museu do Louvre e aproveitou para tirar uma foto com a Mona Lisa, é ou não é a melhor foto que alguém tirou com o quadro?
E assim acaba este top.