5 factos sobre A Series of Unfortunate Events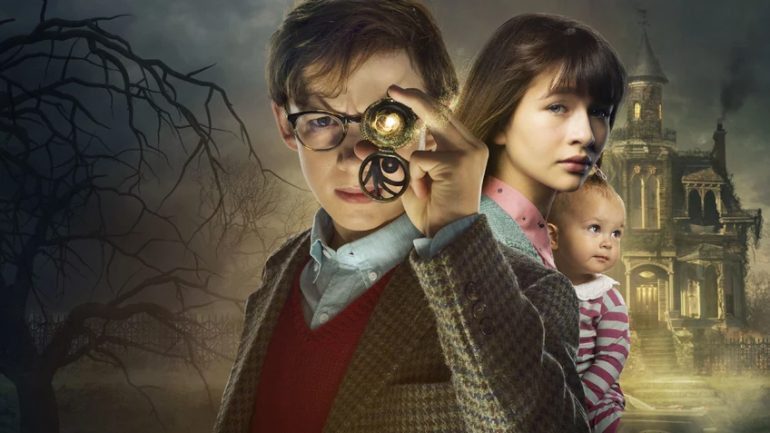 A Series of Unfortunate Events é uma série norte-americana de drama do Netflix. Foi desenvolvida por Mark Hudis. Estreou no passado dia 13 de Janeiro e já está confirmada a segunda temporada. A série fala sobre as aventuras de três irmãos orfãos, cuja família é apelidada de Baudelaire, que perderam os pais para um incêndio. São oito episódios no total, e todos eles relatam as aventuras repletas de desgraças que as três crianças vão vivenciado, ao longo da série. Para aguçar o vosso apetite, deixamos aqui 5 factos sobre esta incrível série.
1 - A série é baseada nos livros de Lemony Snicket
Sim, esta série é baseada na saga de livros "A Series of Unfortunate Events" de Lemony Snicket, pseudónimo do autor Daniel Handler. A autoria da ilustração dos livros pertence a Brett Helquist. São treze livros que falam das aventuras das três crianças Baudelaire, (Violet, Klaus e Sunny), que são acompanhadas de grandes azares que nos deixam totalmente agarrados, de modo a percebermos se o azar durará para sempre na vida dos pequenos... ou não. A primeira temporada é baseada nos primeiros quatro livros. Já existe uma segunda temporada confirmada, e essa terá como bases o 5º,6º,7º,8º e 9º livro, pelo que especula-se que haverá uma terceira temporada que fale dos últimos quatro livros. Matem a curiosidade, e descubram se o azar dura para sempre. Seja através do livro ou da série.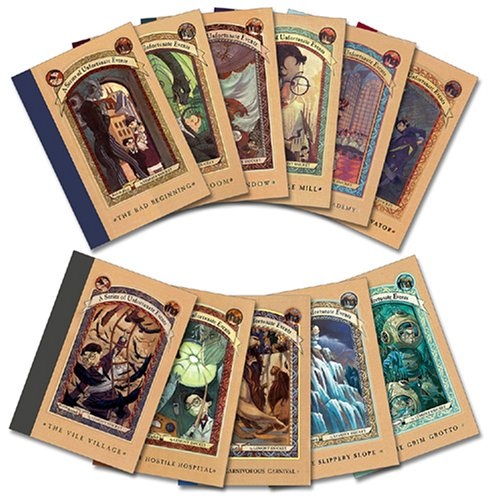 2 - Também existe uma adaptação cinematográfica para estes livros, e conta com Jim Carrey
Se a história só por si já é apelativa e nos deixa mortinhos para perceber o que se passa na vida das três crianças, depois de percebermos que existe uma versão no mundo do cinema... E que conta com Jim Carrey...! É meio caminho andado para irmos pesquisar e ver tudo o que existe para ver. E ler! O esplêndido Jim Carrey é o mau da fita nesta novela, o Count Olaf, e vale toda a pena no mundo ver e repetir. É daqueles filmes que nunca é demais e Jim Carrey é só um dos melhores atores de sempre. Não precisam de mais motivos.
3 - Violet, Klaus e Sunny têm talentos especiais e isso safa-os (quase) sempre de todos os dramas
As três crianças juntas formam um super trio magnífico, que as livra (quase) sempre das piores infelicidades de forma no mínimo curiosa. Violet é a senhora engenhocas dos irmãos, sempre com alguma invenção na manga. Como todo o inventor necessita de um génio, existe o irmão Klaus que consegue sempre encontrar uma biblioteca, até nos sítios mais inimagináveis, para efetuar as pesquisas necessárias à inibição das variadas ameças que os três vão sofrendo. Mas o melhor de todos os talentos pertence, com certeza, à querida Sunny: sempre pronta a morder tudo o que lhe chega às mãos.
4 - Neil Patrick Harris é o Count Olaf da série do Netflix
Sim, o Barney de How I Met Your Mother deixou de meter piada e transformou-se no vilão deste drama. Um bom e versátil ator, vale sempre a pena espreitar, já que Neil Patrick Harris satisfaz todas as necessidades que um personagem maligno como Count Olaf necessita.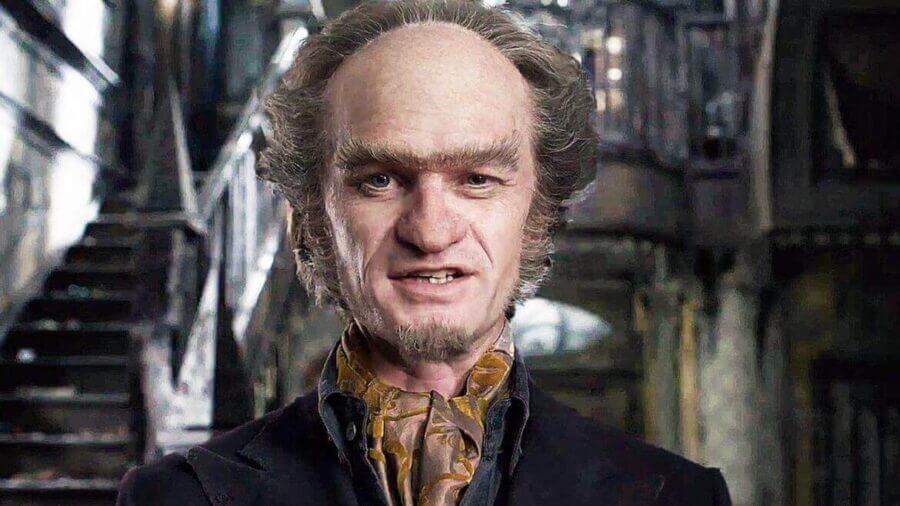 5 - Os efeitos visuais são essenciais ao bom desenvolvimento da série
A Zoic Studios, responsável pela criação dos efeitos visuais da série, fez um excelente e essencial trabalho. É que, sem estes efeitos, muitas das ações de Sunny Baudelaire teriam sido limitadas. O que seria bastante mau, já que a pequena Sunny é extremamente essencial para o desenrolar da história. Bom trabalho, Zoic Studios!
Texto: Alexzandra Souza